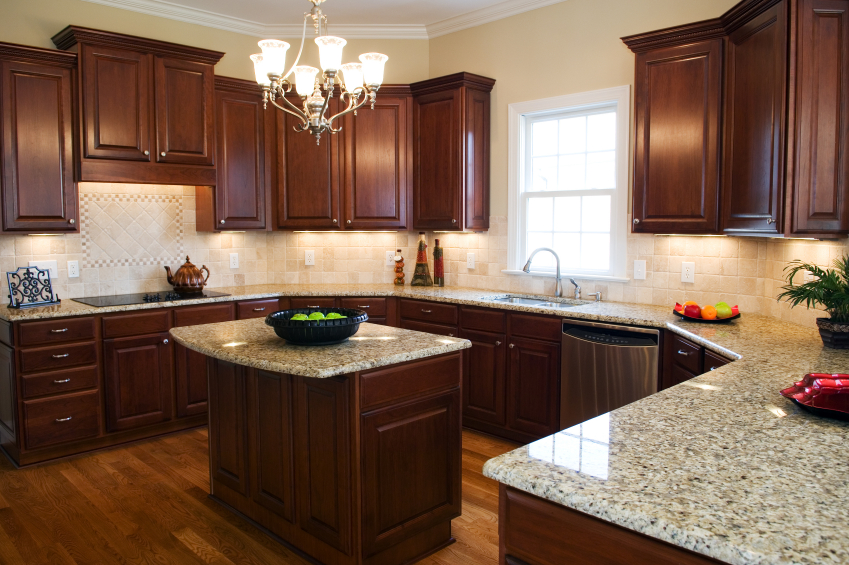 Have you been planning a kitchen or bathroom renovation but keep putting it off? September is the month to get that project started. The holidays are approaching, and they always have a way of sneaking up on us. After September, you'll have a holiday every month until the end of the year, meaning family and friends coming and going, shopping to do and travel plans. Whether you'll be too busy to complete an endeavor or need to get it done in time to impress guests, start now to enjoy your home more this fall and winter.
If you're thinking of renovating your kitchen and are ready to take the leap this September, imagine the upcoming holidays. Does your floor attract dirt and scuff marks easily? Is it tough to see and remove food from your countertops? Is there enough space for preparing holiday meals or laying out food for guests? These are questions that you may not worry about during the summer months, but will need to address soon, and we can help. Be sure to ask about our different countertop and flooring options, and how we can help you customize them for your specific needs!
Aside from your kitchen, the downstairs bathroom is perhaps the most important area of your home, whether you use it or not. If you are having family over or a party this holiday season, you'll be pointing guests in that direction! A newly renovated bathroom will show how much you care about your home by making sure all aspects look great. Custom countertops and flooring consistent with the rest of your home will create a charming, balanced look. When paired with artwork and an ornate mirror, your bathroom is transformed into something more.
AAA Hellenic Marble & Tile has skilled craftsman and a large selection of materials guaranteed to transform your home! If you're ready to get your project finished this month, call us at (610) 344-7700.